Noteship is a Mac app that can help you with your meetings, no matter if you want to keep
meeting minutes
or
meeting notes
(the difference is really that typically meeting minutes are considered more formal and capture the meeting in detail, often requiring a specific template, whereas meeting notes are a less formal, freeform capture of what has been said and agreed upon in a meeting).
Cross-linking people and projects
As you are keeping notes during a meeting with Noteship, you can @-mention other people and projects. This will add a link to that project or person so that you can then quickly jump to the relevant pages. The great part is that links work both ways. Once you mention a project in your meeting notes, all these mentions are listed on the project page itself so that you can get to all related notes from the project. Same goes for notes about team members or customers. On the respective page you will find backlinks to all other notes that mention that particular entry.
Your personal mini-CRM
In addition to keeping meeting notes, you can also create pages for people, places, and projects. You can add meta data fields such as "first name", "last name", "company", etc. to build your own database of contacts. With the @-mention syntax you can then later add people as reference to meeting notes and projects.
Follow-up on action items (to dos and reminders)
Meeting minutes are as much about capturing what has been done as about what still needs to be done. With Noteship you can add to dos and reminders anywhere in a note to capture action items. Reminders provide a way to follow up on something to make sure it actually got done.
Reviewing past meeting minutes
With a "One Page Summary" you can extract specific sections from your meeting notes and see them all on a single page. Let's say at the end of each project you collect thoughts about what went well, what did not go well, and what could be improved next time. With Noteship you could say something like: "
Show me all my #meeting notes and from those only the sections Lessons Learned
". You'd get a single page with all your key learnings.
Calendar view
Each note automatically receives a date that becomes part of its file name. You can change a note's date by clicking on the calendar symbol next to its title. With the large calendar view you can see all your notes at a glance. The calendar works for search results as well. For example, to only see your meeting minutes with a specific customer, search for "#meetingminutes @acmecorp" and switch to the calendar view from the search results.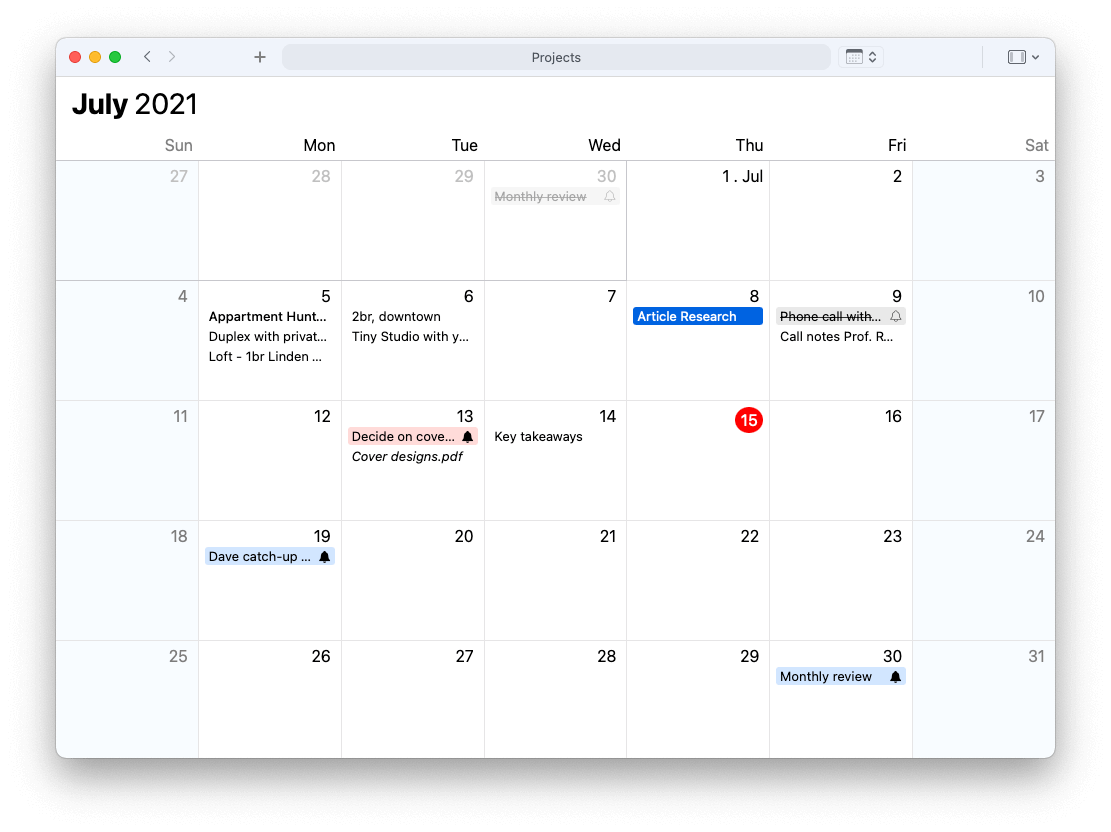 Privacy and data control
Your data belongs to you and is saved locally on your device. The app works offline, no Internet connection is required, no servers, and no database is involved. Each meeting note is saved as a separate file on your Mac. Folders in the app are just folders on your Mac. You can see everything in Finder. You are in full control over your data. To ensure that you can always access your data, the app uses HTML as its file format. If need be, you can always open your notes with a browser. This guarantees that you can get to your data even if you do not have the app installed.
See for yourself:
Take effortless meeting minutes! Noteship is free to try. You can
download it from the Mac App Store here
.